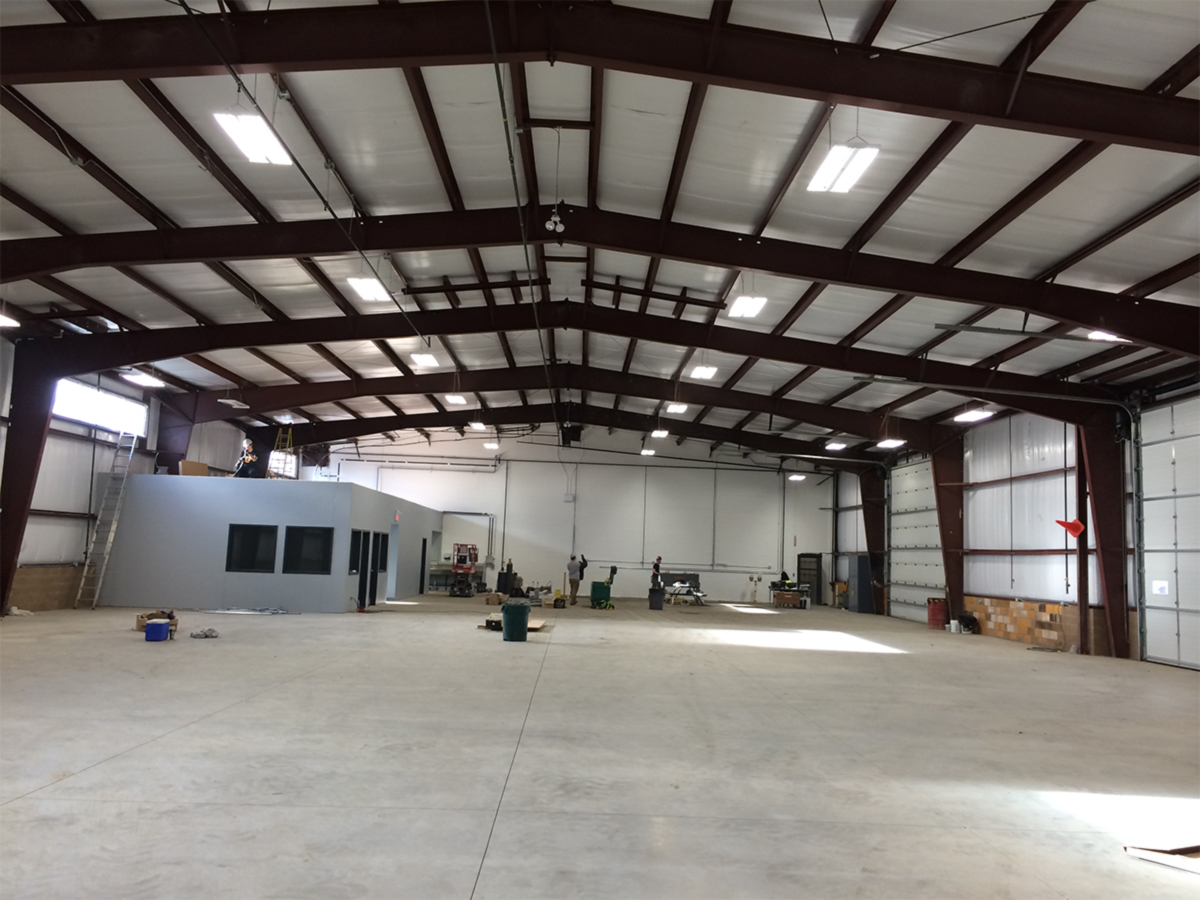 When A&H Custom Machine's original shop facilities were damaged by a fire, Ira McDonald Construction completely rebuilt the building within a tight deadline.
Scope of Work:
Removed and rebuilt 11,000sf of Pre-Engineered building shop space damaged by fire. Removed to the ground and rebuilt, foundations and slab on grade included.
1,200sf of shop support area constructed including shop office, lunchroom, change room and washroom.
Cosmetic work completed to existing 4,000sf of office to address smoke damage.