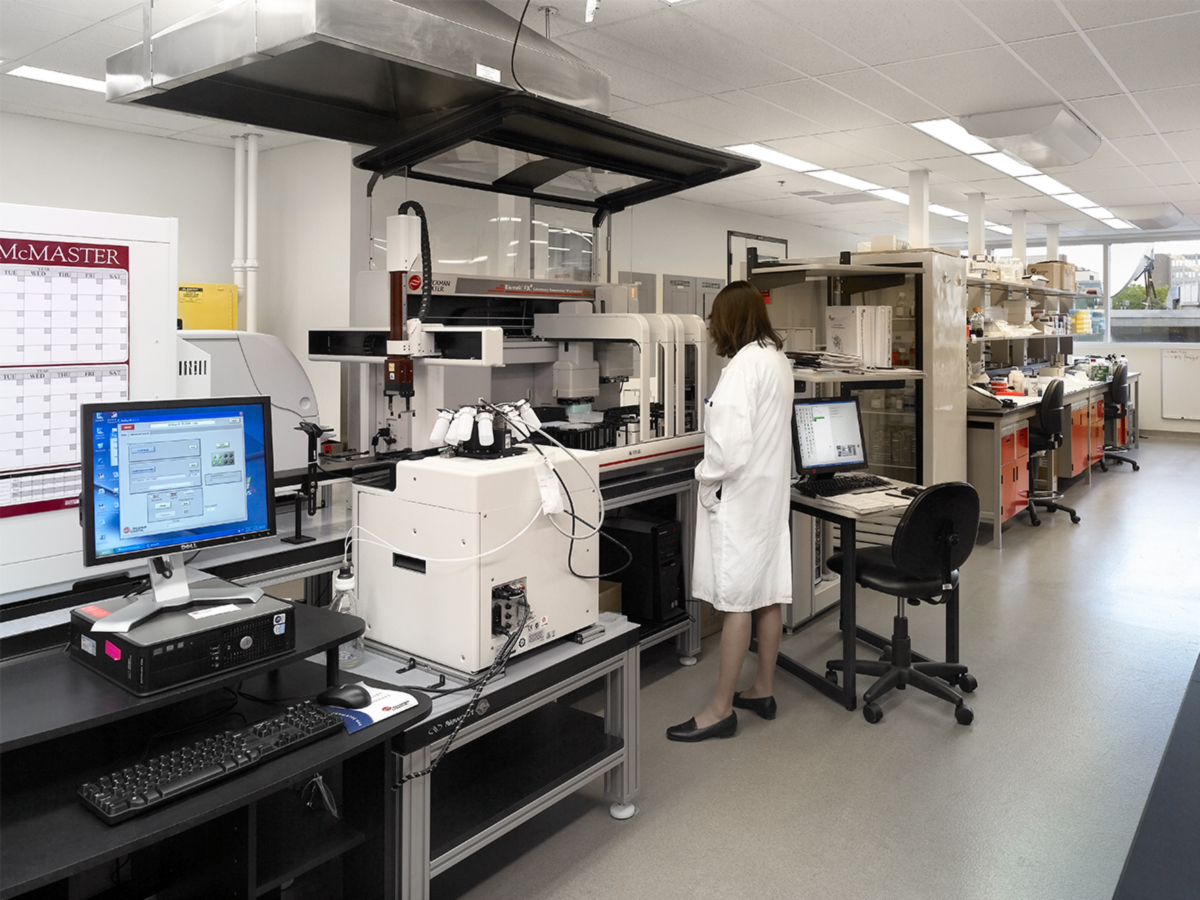 The second floor of the Michael G. DeGroote Centre for Learning and Discovery is home to 50,000 square feet of advanced research facilities, teaching space, and offices. It also has an enclosed pedestrian bridge that connects it to the McMaster Medical Centre. It was completed 10 weeks ahead of schedule without disturbing research, teaching, and examination activities within the building.
Scope of Work:
Interior fit-up of existing shelled space into state-of-the-art laboratories, offices, and classrooms for five primary occupants: Centre for Microbial Biology, Chemical Biology/Biochemistry, Infectious Disease Research, Education Services, and Pain Research.
CFI Funding Compliance
Installation of complete Mechanical, Electrical, and Building Automation systems and infrastructure on the penthouse level to service laboratory, institute, administration, and teaching areas.
Construction of pedestrian bridge connecting the facility to the McMaster Medical Centre.
Five-sector phased construction using multi-phased tendering of sub-contracts to suit design phasing and budget considerations.
In The News: