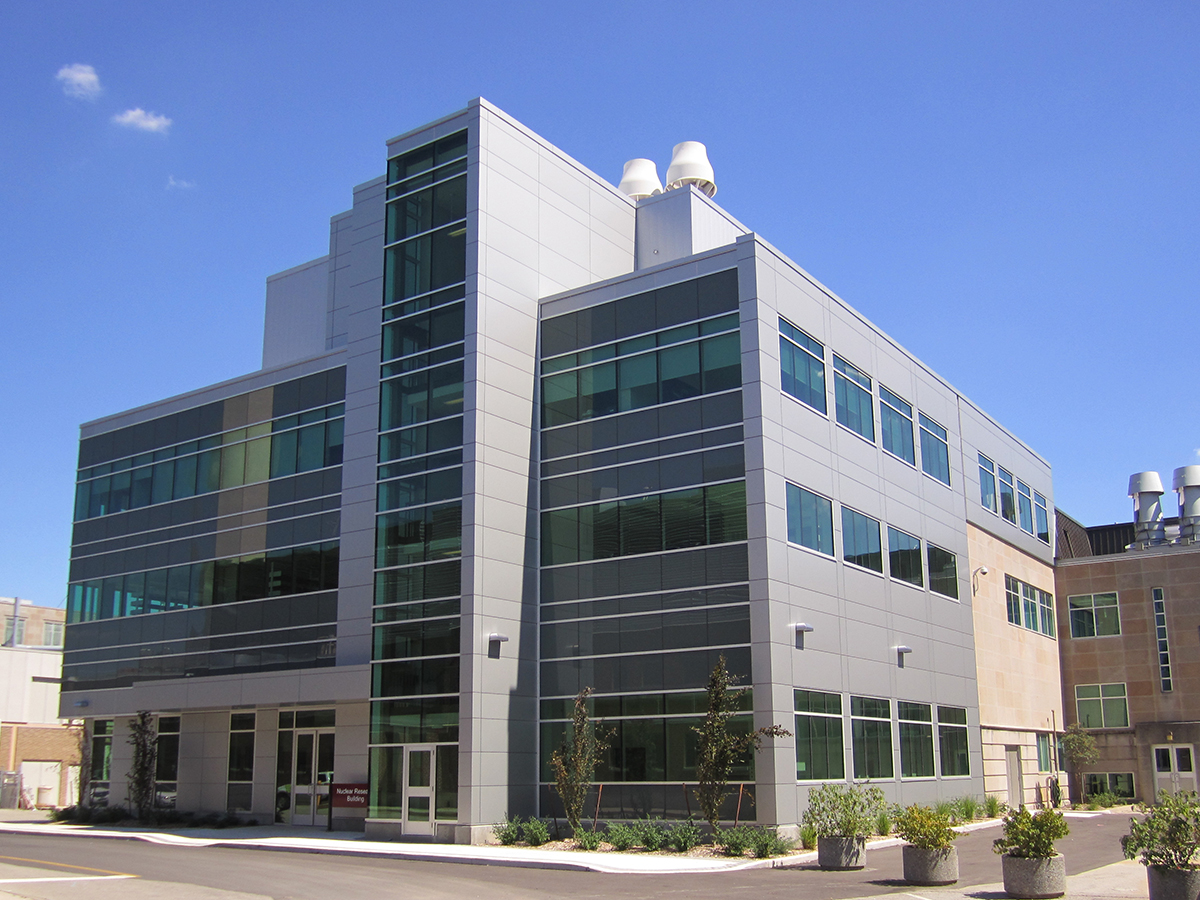 Completed in March 2011, the three-storey addition to McMaster's Nuclear Research Building provided new laboratories, research space, and educational facilities for scientists working in the nuclear field.
Scope of Work:
New 3-storey addition including a level 2 clean room facility, cold room and 2 floors of designated lab/research space to accommodate and support new upgrades laboratories, research space and education for new faculty members, researchers and graduate students.
Mechanical and electrical upgrades to the McMaster Nuclear Reactor, including an crane retrofit overtop of the water moderator pool (radioactive).
Installation of a tandem accelerator, cyclotron, and hot cell research laboratory in an adjacent building.
In The News: