Ira McDonald Construction had the opportunity to host a group of Mohawk College Students onsite at our Royal Botanical Gardens – Rock Garden Rejuvenation Project as part of Mohawk's NOWIT15 Tour.  The Northern Ontario Wood Instructional Tour (NOWIT), in its third year, was a 4-day, 3-night tour in Northern Ontario for Mohawk students and faculty in the Civil Engineering Technology and Building Renovation programs.  The visit to the new Visitor Centre at RBG on October 24th, was the group's final stop on the 4 day tour which was comprised of 16 to 18 hour whirlwind days for all involved.  While at RBG, the students toured the new facility and received a presentation from Timber Systems and Ira McDonald on the Douglas Fir Glu-Lam Timbers that create the Architectural Structure of the feature "Lily" shaped roof of the new building.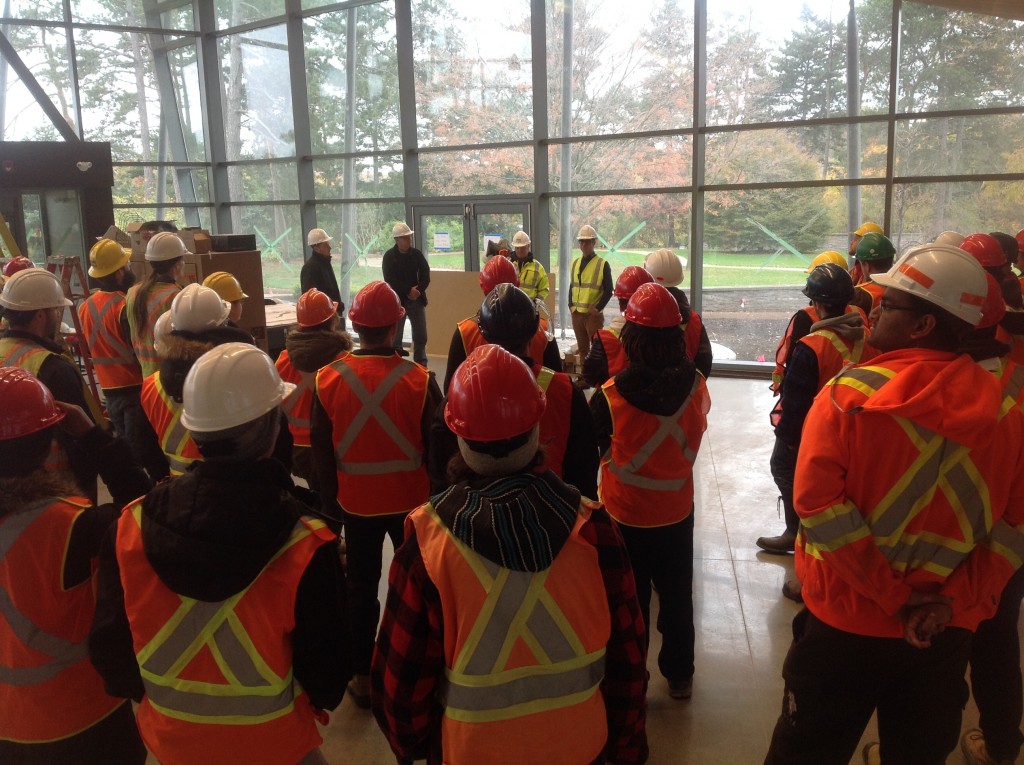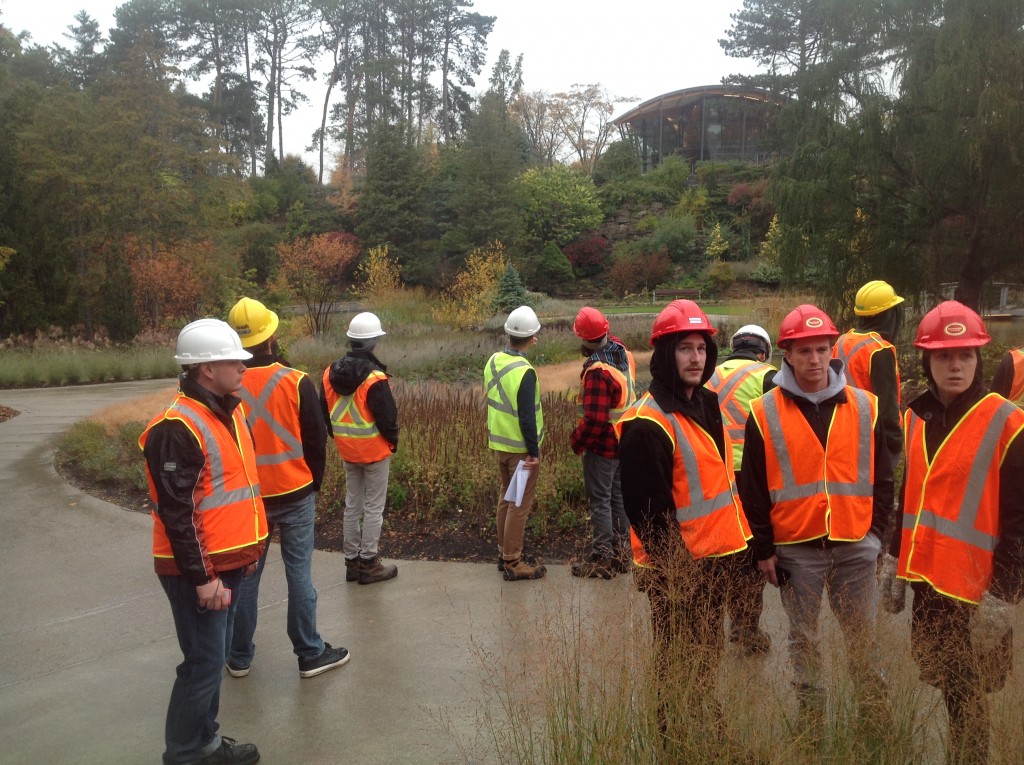 "We are proud to say that over the last three years, over 140 students have been exposed to the real Ontario forestry industry. Dozens of myths and misconceptions have been dispelled, and we honestly believe that the world will become a better place as a result of NOWIT. The belief that wood is a viable building product in so many ways is now stronger than ever." – Peter Olynyk, Mohawk College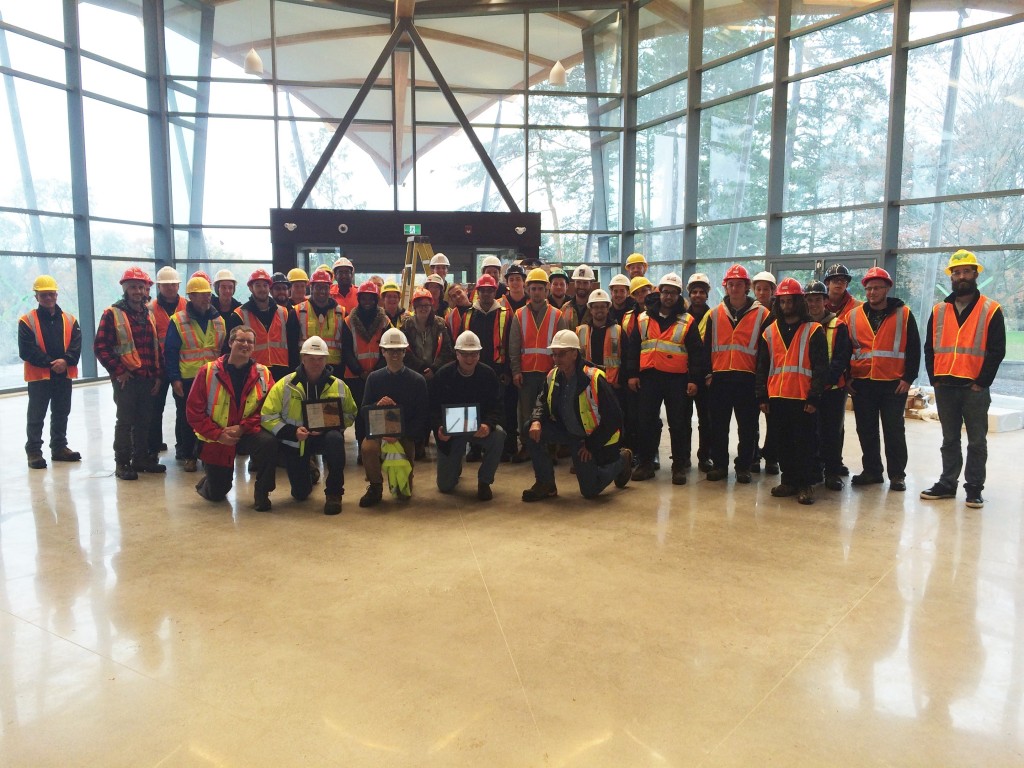 You can find more information on the RBG Rock Garden Project here: RBG – Rock Gardens Rejuvenation Project and Unique Roof Frame Assembled at RBG Rock Garden Visitor Centre.